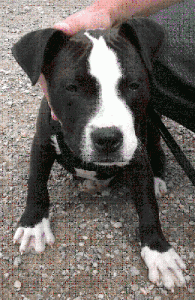 Hello furry friends… it's 'woof'erly to meet you!!
My name is Carter!
I am a 5 year old Staffordshire bull terrier cross and
I'm "Head of Security" at Sowot Sport
Sowot Sport is an amazing family business and I am SO happy to be a valuable member of the team. It took a lot of 'good boys' to get to where I am today, let me tell you.
You may ask, what does security include and what does a puppy like me get up to within a working day? Well between chasing off local squirrels, neighbouring dogs, receiving yummy treats and the not as consistent as I would like, strokes….not a lot actually. All that takes up a lot of my day…oh sometimes and I mean only sometimes (honestly!), I may fall asleep outside in the sunshine but that's not often
As well as security, I am acting quality control, so every order you place, I supervise the people who check your merchandise.
Please ask any of my colleagues about me  – they love to chat about me and you will soon find out I am everyone's favourite subject!
Thank you so much for stopping by my page!!
Lots of licks, Carter xxx